Money Saver

Fake wedding cakes are often a more cost-effective option than traditional wedding cakes. This is because the cake is not edible, which eliminates the need for costly ingredients like butter, flour, and sugar.

Same Beautiful Look!

Fake wedding cakes are an increasingly popular way to have a beautiful cake that doesn't look any different then a real deal. The decoration options for fake cakes are endless!

Easy Transport

Fake cakes are ideal for destination weddings or for couples who are having a small or large weddings that want to pick up there cake rather then the added delivery cost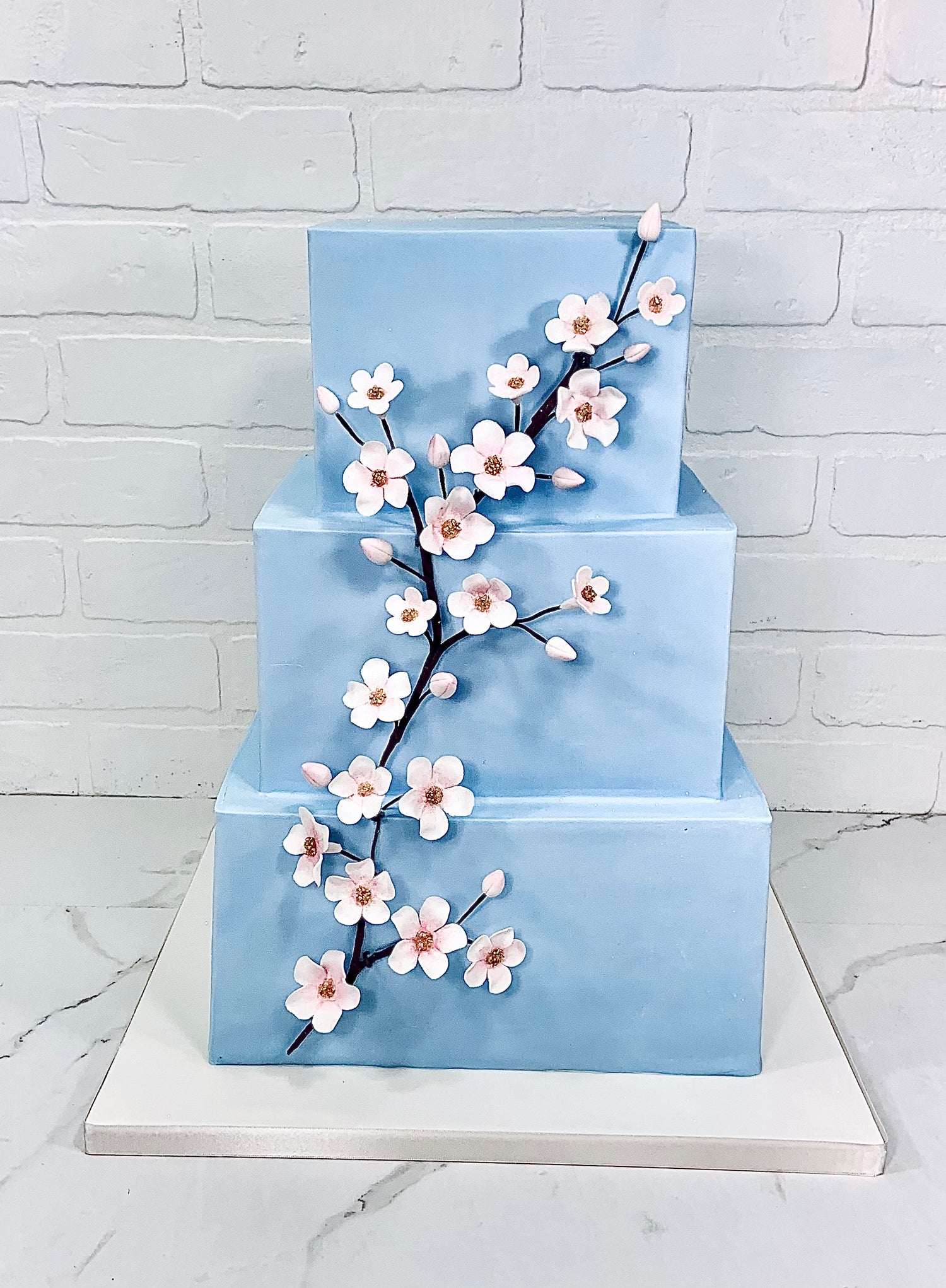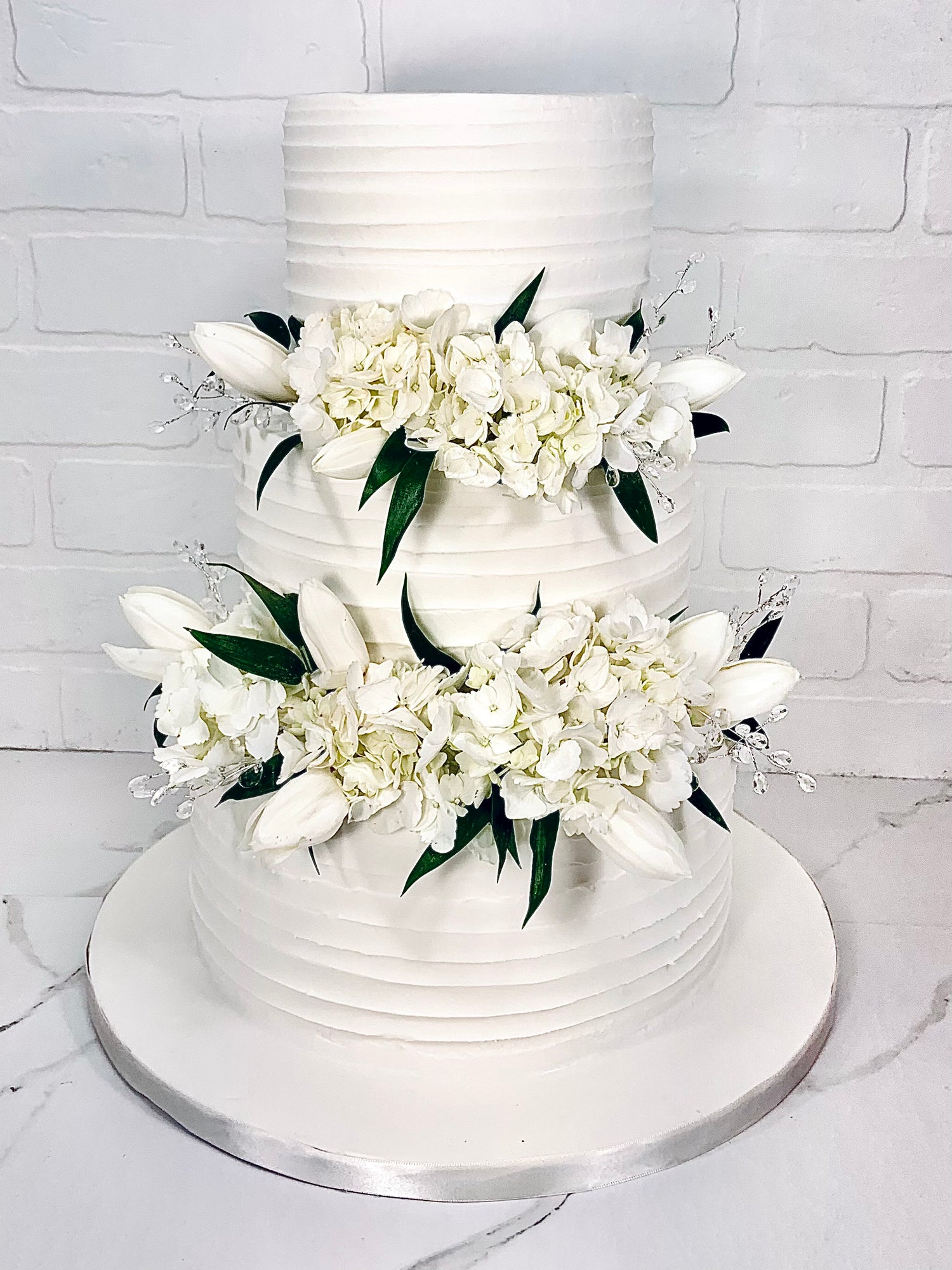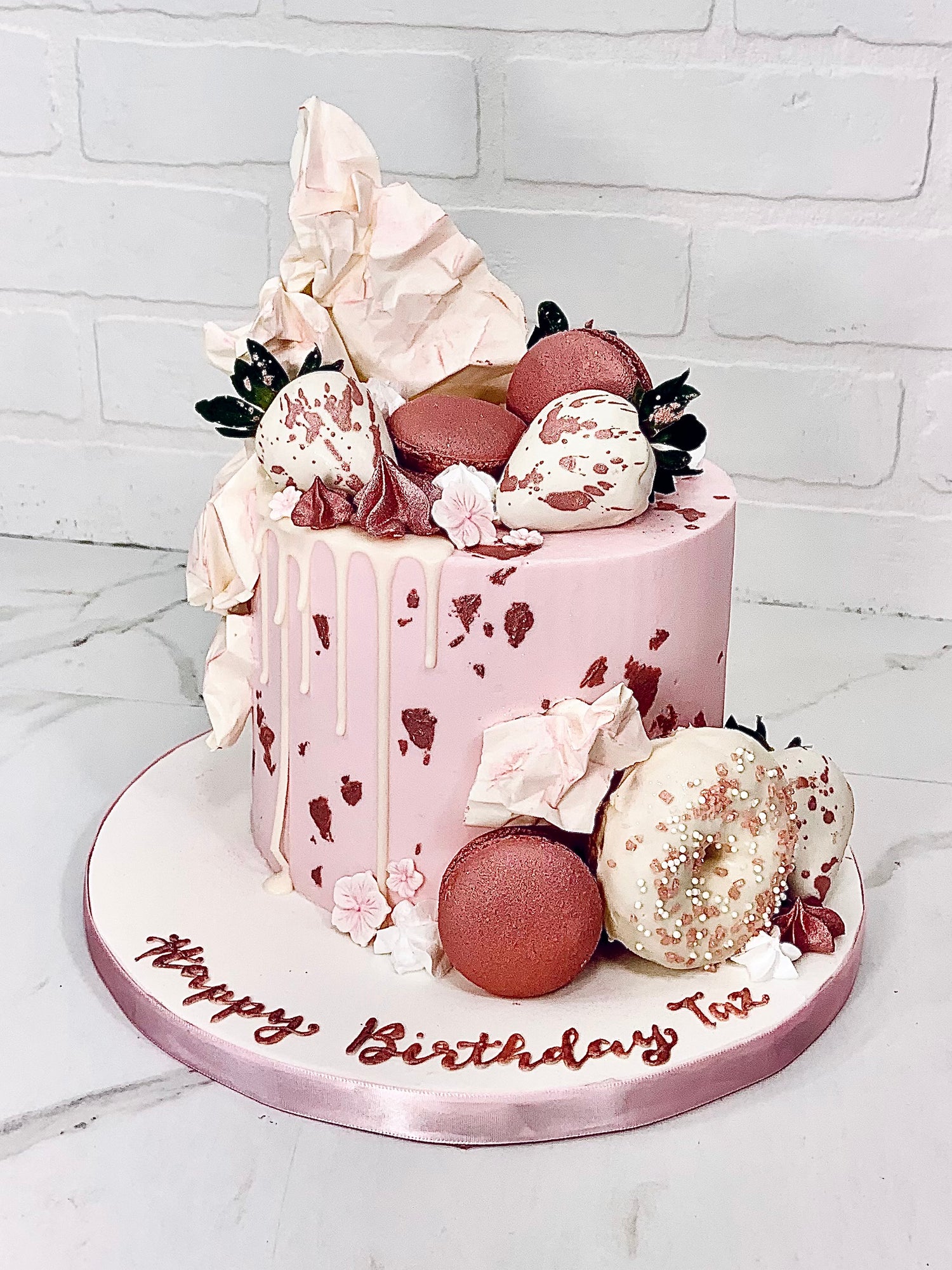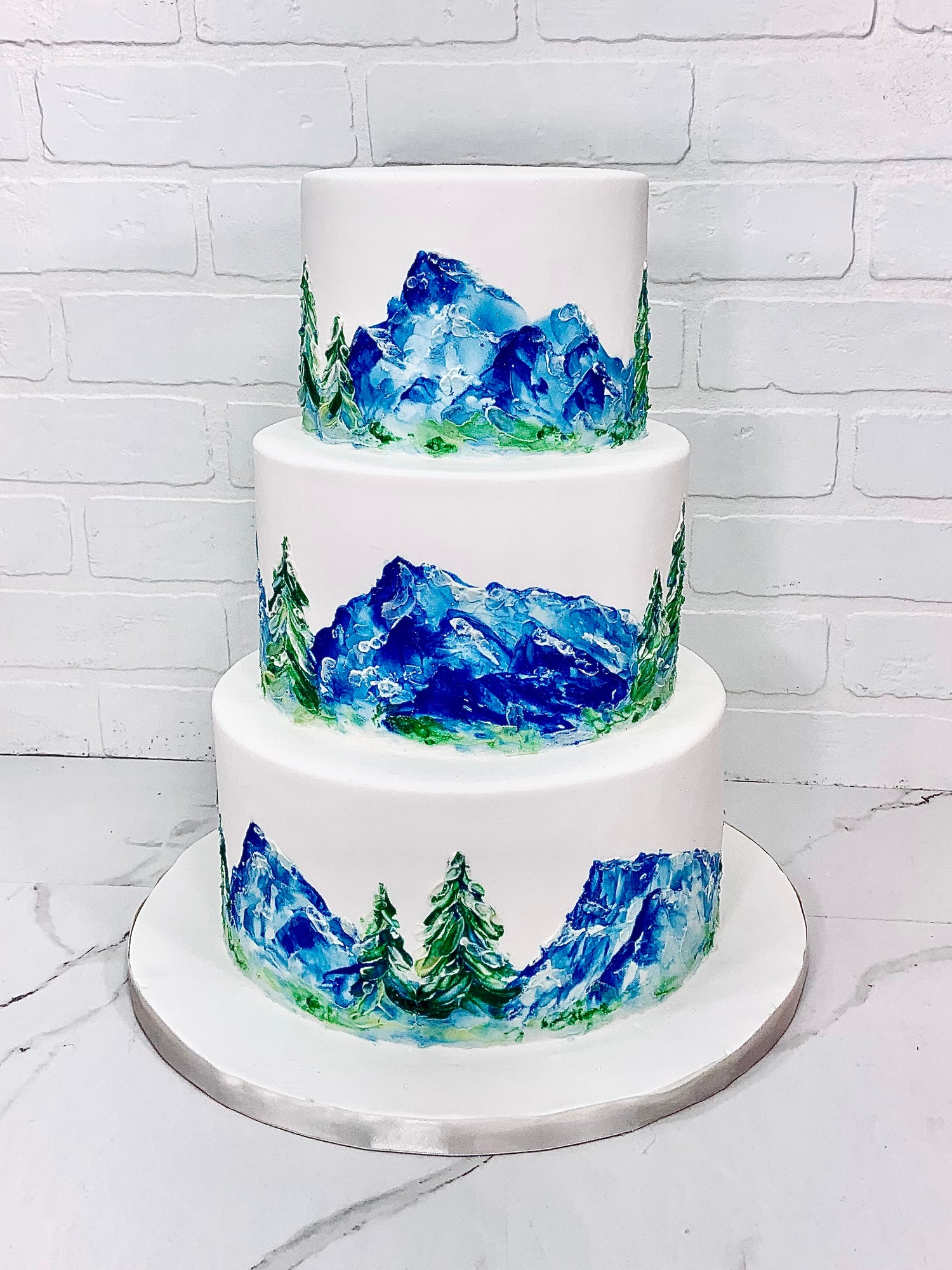 Cake or Fake?
One of the biggest benefits of having a fake wedding cake is the level of customization it offers. Since the cake is not edible, there are no limitations to what the cake can look like. Couples can request any design they want, from intricate details to unique shapes, and it can all be achieved with a fake cake.
FAQs
Why should I choose a Fake cake vs a fully real cake?

Through our experience making wedding/event cakes we have come to notice that only about 20-40% of the cake gets eaten if additional desserts are being served. That is a lot of cake going to waste at the end of the night.
I still want to have cake to serve my guests, what do I do?

Along with the fake cake, we offer a "consumption cake". A Consumption cake is  a slab cake that you can easily cut, plate and serve your guests. You do not have to worry about taking apart a multi tiered cake and removing the supports before cutting. Generally, the consumption cake is lightly decorated/frosted and usually kept in the kitchen. We can add more decorations if the cake will be put on a dessert table. The price of a consumption cake is less than if the rest of the cake was all real.
What size of 'consumption cake' should I order?

There are a few factors that should be considered when deciding how much cake you should get. Speak with our cake consultant to find out what size is perfect for your event.
Does a fake cake look different than a real one?

You would never know the cake is fake by looking at it. We decorate a "Fake Cake" the same way we would a fully real cake.
How much money can I save by having a "Fake Cake"?

On average you can save around 30-40%
What do I do with the "Fake Cake" after the event?

Along with reducing the amount of cake being thrown away at the end of the night, we also hope to keep the fake cake out of the landfill by reusing the foam dummies. If you bring us back the "Fake Cake" minus the real tier you keep, you will receive a credit worth the cost of the dummies to use in our bakery. Win for you and win for the earth!