Peanut Butter Fudge Cheesecake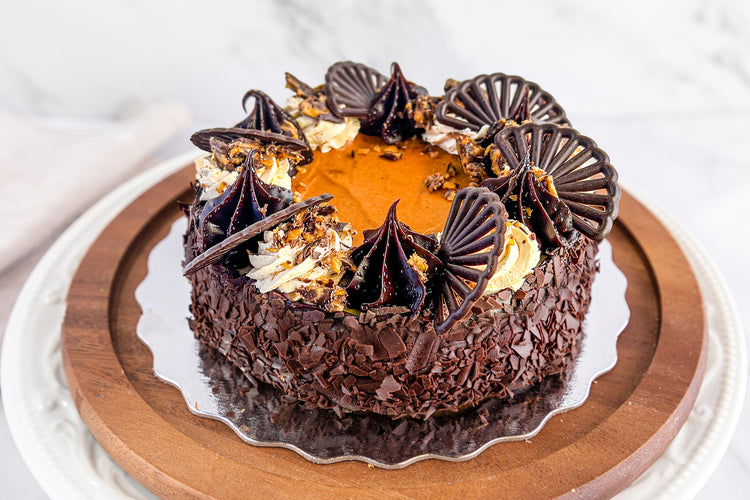 Product Details
New York style cheesecake with graham cracker base topped with peanut butter spread, trimmed with fudge & peanut butter rosettes, finished with peanut butter & chocolate crumble. Chocolate shavings on the sides of the cheesecake.
*Upon placing an order, please include requested inscription in NOTES section upon check out.
**The photo is an example of an 6" round cheesecake.